Sport Massage
Deep tissue combined with Acupressure and Trigger points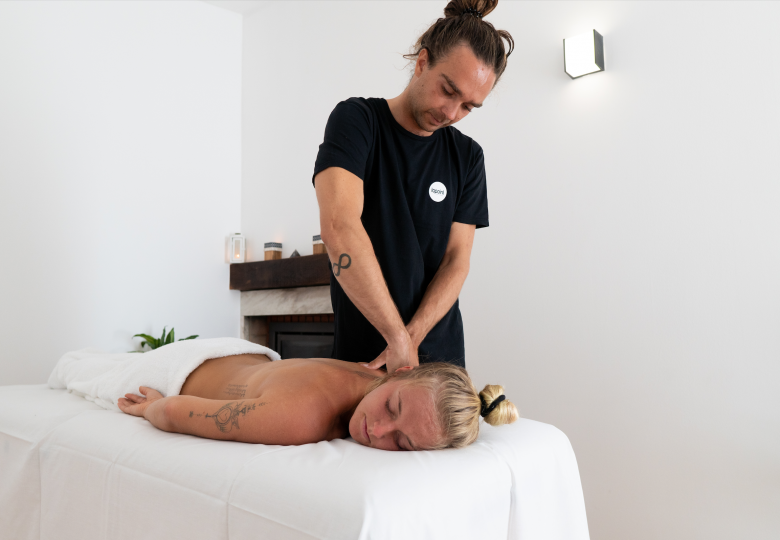 Massage is helpful for anyone looking for a deep tissue massage that really massages the muscles in the depth with more focus on specific muscles that are extra stressed.
A common misconception is that sports massage is only for athletes but it is not! Sports massage is also beneficial those who do not necessarily practice sports, but may sit in the same position for long periods, or perform repetitive tasks.
The massage gives you a faster recovery and can optimize your training results. Sport massage is an individually tailored treatment that is  combined with stretching, heat trigger point treatment, etc. if needed.
Sports Massage:
Session of 30 minutes : € 35,-
Session of 60 minutes: € 55,-
Session of 90 minutes: € 75,-
Deep tissue Massage
Beneficial for reduced inflammation
Relaxation Massage
Swedish Massage
Massasing the  muscles with long strokes in the direction of blood returning to the heart.